The Only Approved Subaru Dealership in Orange County!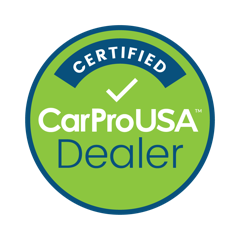 Subaru Orange Coast – A CarProUSA-Approved Dealership Proudly Serving Orange County
Here at Subaru Orange Coast, our team is devoted to making your car buying experience more transparent and trustworthy. One way we aim to achieve this objective is by partnering with CarProUSA, an informative organization devoted to connecting prospective shoppers directly with the right representative at our Santa Ana, CA Subaru location.
How CarProUSA Chooses Dealerships to Partner With
CarProUSA identified our team at Subaru Orange Coast as a great fit for direct collaboration by using the following set of dealership criteria for judgment:
Dedication to establishing personal relationships
Committed to the CarProUSA Promise of outstanding experiences and transparent pricing
Integrity in displayed advertising on behalf of customers
Accountable customer service
Top-notch training for staff members
High customer satisfaction index marks
How the CarProUSA Connection Works
CarProUSA can match you with a team member from our dealership based specifically on what you're looking for and interested in. This expert, identified by CarProUSA with you in mind, can guide you through the process of choosing a new Subaru model or pre-owned vehicle, identifying the right financing options and reviewing the questions you need answers to. That one-on-one interaction will keep you confident throughout the process and firmly supported in your car buying decision-making.
Ready to get started? Click here to connect with Steve Parajeckas, your CarProUSA specialist at Subaru Orange Coast.
Make an Inquiry
We are committed to your privacy rights. We may collect personal information and urge you to view and understand our Privacy Policy.