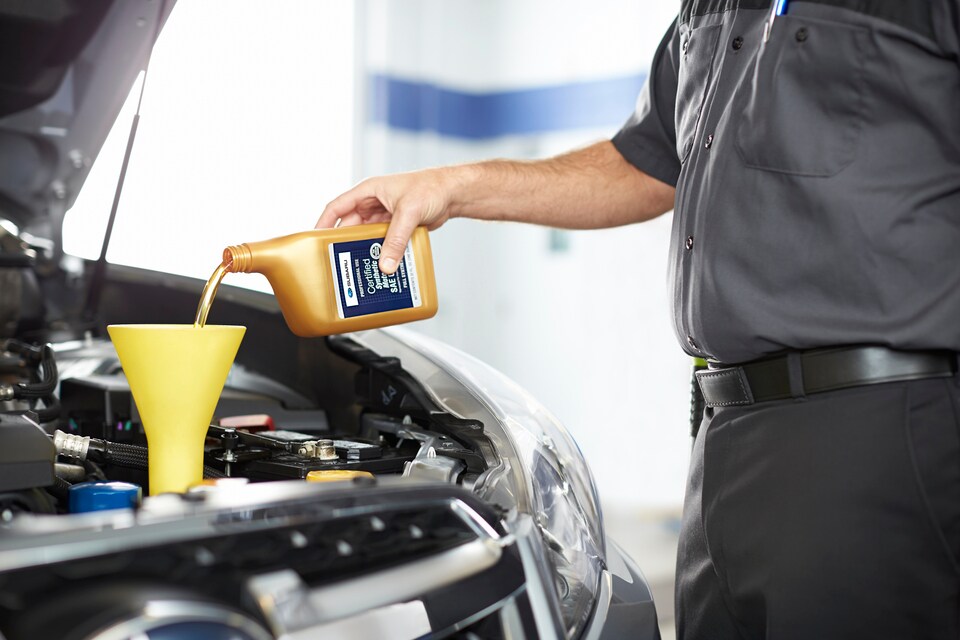 Text For Repairs!(714) 695-5776
Service Center Hours
Monday

9:00 am - 7:00 pm

Tuesday

9:00 am - 7:00 pm

Wednesday

9:00 am - 7:00 pm

Thursday

9:00 am - 7:00 pm

Friday

9:00 am - 7:00 pm

Saturday

9:00 am - 7:00 pm

Sunday

10:00 am - 5:00 pm
Have Your Subaru's Oil Changed at Subaru Orange Coast in Santa Ana, CA
Is it time to have your oil changed? If so, the technicians at Subaru Orange Coast are here to help. Our Santa Ana, CA car service center is conveniently located just a short drive from nearby Irvine and Tustin. We want to make sure the Subaru you love is ready to tackle the road ahead. Our goal is to make sure you are getting peak performance from your vehicle. If you have an Outback, Impreza, WRX, or Forester that needs an oil change, let the technicians at Subaru Orange Coast assist you today.
Why Do I Need an Oil Change?
Oil helps to reduce friction and heat in your engine, keeping your Subaru ready for your daily commute to Costa Mesa. Old, dirty oil doesn't work as efficiently as clean oil does, and it can damage your many of engine's major components. Having your oil changed on schedule helps to prevent many costly mechanical breakdowns when you least expect them.
How Often do I Need to Have My Oil Changed?
Experts recommend having your oil changed every 5,000 miles or every six months to ensure your oil stays free of dirt and debris. Over time and with daily use, oil can become dark and dirty preventing it from properly lubricating the engine. Regular oil changes keep everything running smoothly as you travel throughout Orange County.
What Kind of Oil Does My Car Need?
The type of oil needed during an oil change varies from vehicle-to-vehicle. Additionally, it is recommended that you change the type of oil you use throughout the year as temperatures rise and decrease. The skilled technicians at Subaru Orange Coast know which type of oil works best for your Subaru to keep it running at its best. Rest assured that we will keep your Subaru healthy and get you back on the road in no time.
Signs It May Be Time for an Oil Change:
If it has been more than 5,000 miles or six months since your previous oil change
The current oil is dark and dirty
If your engine is making strange noises
There is smoke coming from the exhaust
If you smell oil inside the vehicle
If you've been travelling more than normal
Visit Subaru Orange Coast for More Information and Service Offers
Make the short drive over to Subaru Orange Coast for your next oil change, or other car service or auto repair. Our goal is to assist all of our Anaheim and Orange, CA customers quickly and easily. We strive to make sure our customers are satisfied and will work to get you and your Subaru back on the road in no time. Not only do our technicians perform oil changes, but we also provide a variety of additional services and Subaru repairs too. If you're in need of scheduled maintenance or auto repairs, trust that your vehicle is in good hands with us. Customers can also schedule service appointments online for added convenience. Contact Subaru Orange Coast in Santa Ana, Orange County to learn more about our available auto services and current service specials.