The 2022 Subaru Love Promise Customer and Community Commitment Award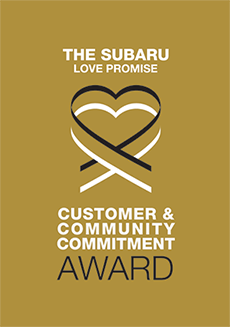 We've been nationally recognized for our dedication to our customers, our community, and the Subaru Love Promise.
We're honored to receive the 2022 Subaru Love Promise Customer and Community Commitment Award. This award nationally recognizes elite Subaru retailers who provide an exceptional customer experience at every interaction with Subaru. These retailers have also demonstrated an outstanding commitment to supporting passions and causes in their local communities in important areas such as the environment, community, health, education, and pets.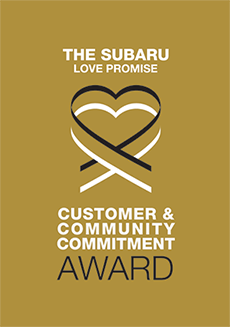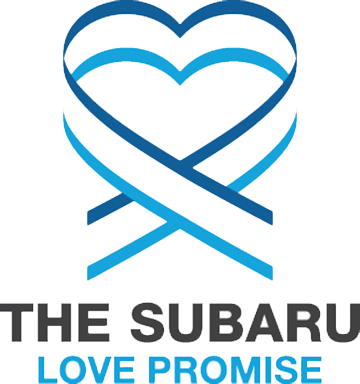 What is the Subaru Love Promise?
Subaru and our retailers believe in making the world a better place and the Subaru Love Promise is our vision of respecting all people. This is our commitment to show love and respect to our customers and to work to make a positive impact in the world.
How is Subaru Orange Coast dedicated locally to the Love Promise?
Our Love Promise can be seen in various partnerships with local charities and non-profits. We're grateful for the opportunity, not only to be a part of our community, but to serve it as well.
Orange County Beach Cleanup
Pio Pico Elementary School
Orange County Rescue Mission
Love Promise Stories from Subaru Orange Coast
Subaru and Subaru Orange Coast believe in making a positive impact on the communities in which we live and work. We uphold that belief through our Love Promise Community Commitment. Every month, we select inspiring stories from customers and partners from around our area who strive to support our collective commitment and feature them here
Outstanding Service !!! - Mary C
Today, March 13th Ken Santamaria assisted me and a friend adjust the time on my 2018 Subaru which we had spent over two hours trying to convert to Daylight Saving Time. Ken, drove to my home and instructed me and a friend within less than two minutes how to change the time. He without a doubt provided outstanding customer service and because of him when my friend buys his new car will only consider Subaru Orange Coast. I have been pleased with the customer service provided by all of your staff when I have taken my car in for servicing. Today was extraordinary and all our neighbors saw Mr. Santamaria and were equally impressed. He has earned Penske many new customers in the near future and I wanted you all to know what an outstanding employee Ken Santamaria is. Thank you. Mary C.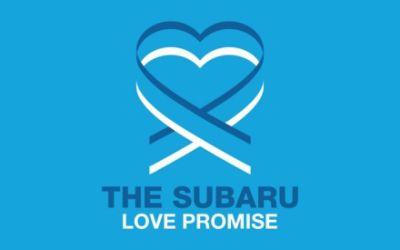 ---
Subaru Orange Coast Supports Education! - Shelli P
Subaru Orange Coast is happy to support the great kids and faculty at Gloria Dei Lutheran Preschool in Dana Point, CA with our donation of $1,500 worth of playground sand. The staff at Subaru Orange Coast teamed up with the volunteer parents to dump all of that sand on the playground to give the kids a fun and safe place to continue their education and enjoy the California sunshine!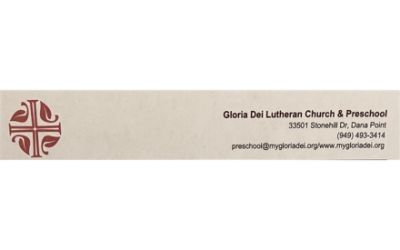 ---
OC Rescue Mission Receives the Gift of Warmth - Hannah K
We are so thankful for Subaru Orange Coast for caring for those struggling with homelessness. The Orange County Rescue Mission is a homeless shelter that seeks to help those experiencing homelessness by resolving the deeper issues causing homelessness in the first place. We do this by providing food, clothing, housing, education, job training, counseling, and more. And to be honest, we would not be able to accomplish any of this without the help of our neighbors, like Subaru Orange Coast. In November, Jesse Solorio and a couple of others from the dealership came by to drop off boxes of blankets and socks, just in time for the chilly weather. We're incredibly grateful for Subaru for coming alongside us to make a difference in the lives of the homeless men, women and children of Orange County.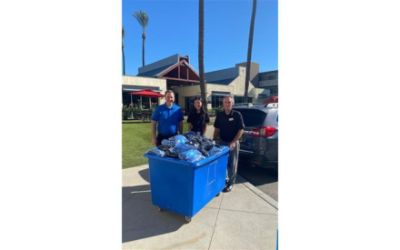 ---
Fixed Operations Donation Drive - Jesse S
The Subaru Orange Coast Parts and Service Department held their first annual Holiday Donation drive this year. Members of our team brought in canned food, clothing, books, and more to help the less fortunate. The donations were delivered to OC Rescue Mission in Tustin, CA which helps men, women, and children who are currently experiencing homelessness. They provide, food, clothing, and shelter and our donations will help them get through the holidays.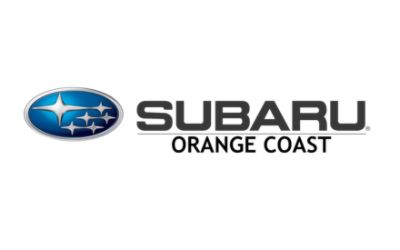 ---
Subaru Loves Pio Pico Elementary School - James P
Subaru Orange Coast is proud to have adopted Ms. Lizarraga's 3rd Grade Class at Pio Pico Elementary School as part of the Subaru Loves Learning campaign. Our donations were able to provide valuable supplies for both their arts program as well as their physical education program. Ms. Lizarraga's class took the time to send a thank you video message to Subaru Orange Coast featuring all of her students filming individual thank you messages for the dealership staff. It was a truly amazing and rewarding experience for all involved! The video file link can be found on Flipgrid at: https://flipgrid.com/+07nyssan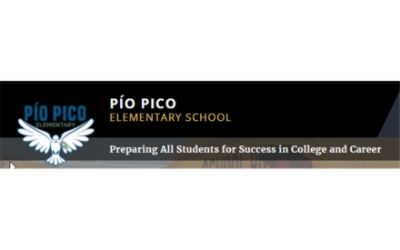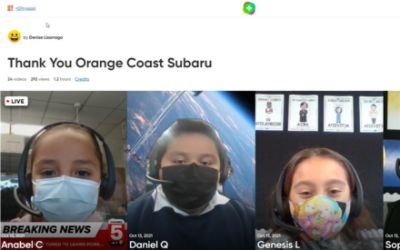 ---
Children's Hospital of Orange County Donation - James P
Studies show that one in every five children suffers from a mental health condition. To combat these statistics, CHOC Children's opened the new Mental Health Inpatient Center in April 2018. The Center serves children ages three to seventeen, and this past year served nearly 600 children and implemented a suicide prevention program that has changed the lives of over 300 children. This year's project for the Mental Health Inpatient Center is a sunshade structure that will expand the use of the outdoor patio for play, recreation, therapy, and events for the center's young patients. Recognizing the importance of physical activity, fresh air, sunshine, and unstructured play to be a vital part of a healthy mind and body, the generous Subaru donation through Orange Coast Subaru will help make this improvement a reality.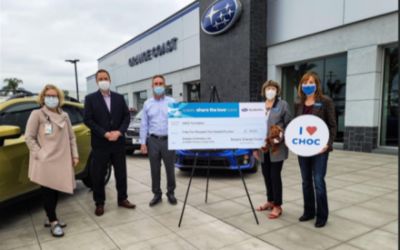 ---
My Subaru Saved My Life - Alexis N
On Mother's Day, I was driving my Subaru Ascent to the grocery store when I stopped at a red light. I heard a noise, looked to my left, and saw a sports car flying towards me upside-down. The car had first impact on the driver's side roof/door of my car, right where I was seated. I had to crawl out of the passenger side door to get to safety, looking back at what I expected to be a completely crushed driver's side. Every witness, paramedic, and police officer told me I am lucky to be alive, but I know it wasn't luck. It was a Subaru. I owe my life to the safety and engineering of my Subaru, and I will forever be a loyal Subaru owner and number one fan. Thank you Subaru!!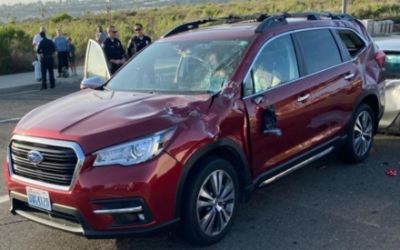 ---
Pediatric Oncology Carnival - Kaiser of Anaheim - Samantha V
On Friday May 31st, the Leukemia & Lymphoma Society (LLS) Orange County Inland Empire Chapter and Subaru Orange Coast partnered up to deliver 80 blankets and 30 arts & craft kits at the Pediatric Oncology Carnival at Kaiser Permanente of Anaheim. Subaru parts manager Jesse Solorio, some of his associates and Samantha from LLS came together to hand deliver the blankets to patients and their family who visited our booth. It was so heartwarming to see the amount of fun these children were having as some of these kids have spent most of their time in the hospital undergoing treatment. This is the fourth consecutive year that Jesse and Samantha have worked together and participated in this event, spreading love, hope, and warmth to cancer patients and their family, reminding them that they have the community's support during their cancer journey. The highlight of our blanket delivery was seeing patient Alexander Delgado who we met last year, was diagnosed with Leukemia and was undergoing chemotherapy treatment.This year, his hair has grown back, is more energetic, taller and looking so much bigger! His mother stated he is now in maintenance which is amazing! It filled our hearts with happiness to see how healthy he is now and is able to enjoy simply being a kid after fighting a tough battle. Such a strong little guy and a true inspiration. At the carnival nurses, patients, and parents had the opportunity to write a message of hope in a note card which were then hung in the infusion bay for patients to read. Social worker Teresa Gallegos from Kaiser stated, "The messages are so thoughtful and can really make a difference in someone's day. Thank you!" LLS is proud to have partnered with Subaru Orange Coast and have the opportunity to be a part of such a great event for the little ones.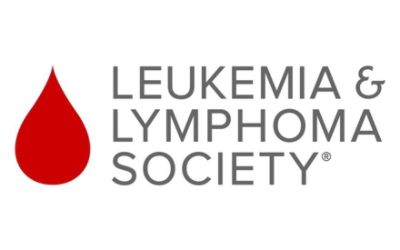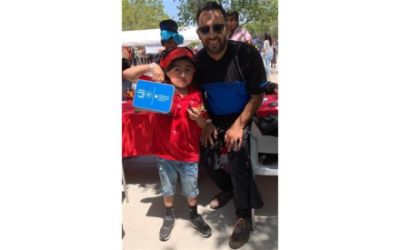 ---
Pediatric Oncology Carnival - Samantha V
The Leukemia & Lymphoma Society Orange County Inland Empire Chapter partnered up with Subaru Orange Coast, to deliver blankets to cancer patients at the Pediatric Oncology Carnival at the Kaiser of Anaheim on June 8th. The general manager Paul from Orange Coast Subaru joined us at the delivery along with his colleague Jesse and staff members Samantha and Adriana from LLS. Together we delivered 80 blankets to patients and families to use during their hospital visits.The Pediatric Oncology Carnival was a rewarding experience for all of us who took part in the delivery. Through this small gesture we were able to spread love, hope, and warmth to these kids fighting cancer. It was great to see the kids excited about receiving their blanket in a reusable bag along with other goodies. We truly enjoyed watching the kids have fun at the carnival as they walked from booth to booth ecstatic about it all. We were all touched by the strength of the little kids who still managed to smile. We were all happy to be able to give back to the community and what a perfect way than through the Subaru Loves to Care program! Thank you Subaru for this partnership!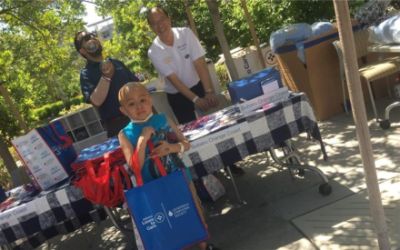 ---
Pediatric Cancer Patient Carnival Event - Yvette S
On June 16th, Kaiser Permanente Anaheim Medical Center's Radiation Oncology Department hosted an event for their Pediatric Cancer Patient' called HEMOC Pediatric Carnival. More than 100 cancer survivors, current cancer patients and their family attended the event at Kaiser. Vendors at the event represented health and education focused charities with a fun activity. Throughout the event, we estimated that 100 individuals stopped by the Leukemia & Lymphoma Society and Subaru's tables to race their cars on the race track and receive some gifts such as blankets, craft kits, Frisbees and other LLS and Subaru branded items. All of the children were very happy with their warm blankets.Every single one of them that stopped by our booth had a smile on their face. Among the stories we heard, we obtained one. It consisted of a mother and grandmother who were attending the event with their daughter/granddaughter.The mom mentioned that her little elementary girl was diagnosed at only 6 weeks of age. It was so painful for her and her husband to hear this devastating news, her daughter underwent chemotherapy and then had to go through bone marrow transplant.The young and beautiful daughter is now in school and living a "normal" life.Her mom and grandmother also mentioned that they are a part of the Light the Night walk in Orange County and they enjoy participating every year as a strong united family. The presence of Subaru and Leukemia & Lymphoma Society helped provide smiles to everyone.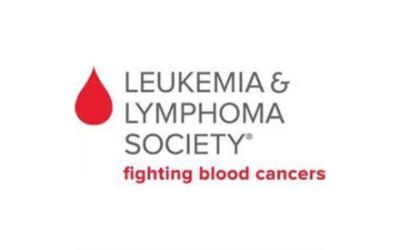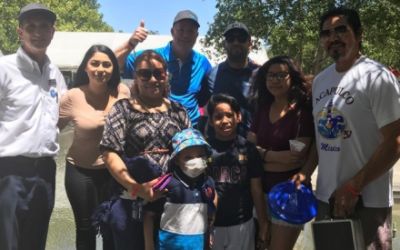 ---